How your nonprofit can find a rockstar accountant

As we gear up for one of the most stressful times of the year for personal and business finance, one of the last things we want to worry about is whether the accounting professional that we've put our nonprofit's faith into will be able to deliver on their promises.
Especially for smaller organizations who may be looking for an external partner to ensure compliance with IRS regulations as well as properly stewarding their donors in a new environment around charitable deductions, finding the right nonprofit accounting specialist is vital to long term growth.
Where can your organization start their search for an accounting professional who can help chart the path to growing your mission's capacity? Let's unpack a few strategies to help guide your organization through this common issue.
Accountant or Auditor?
One of the first questions you should be asking is whether you are in need of an accountant or an auditor when it comes to the financial management of your nonprofit. The terms are unfortunately used interchangeably but there are very distinct differences in what accountants do versus auditors.
Accountants are usually direct employees of the organization itself, holding key positions in the finance department. Auditors are usually hired from the outside to check the accuracy of your financial records
Auditors are usually performing work on a quarterly or yearly basis, whereas accountants are handling day-to-day entry and reconciliation
There are different standards and governing bodies relating to the work of auditors and accountants
Accountants are creating year-end statements that a company can use to get the financial health of their organization whereas auditors will be reviewing the accuracy of these statements
Auditors can be very effective and needed for your organization and there are great resources that have been developed specific to nonprofit auditors. Yet, how can your organization ensure that it is choosing a professional who will be able to cover the day to day realities?
What to look for in a great accountant
A big question your organization should ask is whether you should find an outside firm to handle your accounting needs or to bring an accountant in-house. Most likely this will be a capacity question on how much impact having an accounting professional working directly for your nonprofit will be.
No matter what, the primary things you should be looking for when researching accountants will be on their overall qualifications and their familiarity with nonprofit best practices in particular. There are some general tips that your organization can follow when it comes to reviewing any sort of specialist that you'll be hiring, but some great specific questions for accountants are:
What licenses or designations do you have?
How long have you been in the tax business?
Do you specialize in nonprofit taxes?
How do you keep current with changes at the federal level regarding charitable deductions?
Do you outsource any of your work or do you perform all work personally?
Approximately how long will it take you to finish our tax filing?
What are your fees? Are they negotiable? Can I have that in writing?
What is your privacy policy? Will you share our tax information with any third parties?
Where to find a great accountant
There are lots of ways to find great accountants but the most sure-fire way is to get direct referrals from other nonprofits in your community. If you don't coordinate or connect with other nonprofits in your community (and you should!), you can still always turn toward your state association for nonprofits as well as other local chapters of groups that bring together nonprofit professionals (e.g. Association of Fundraising Professionals, National Association of Charitable Gift Planners, NetSquared).
It also may be useful to consider recruiting from other local sources that may have their ear to the ground on social good, such as local universities with accounting programs. It is even better if that university is affiliated with a program connected to the Nonprofit Leadership Alliance, which is explicitly training nonprofit leaders in their communities.
Once you've sourced a few great candidates, also ensure they are familiar with the accounting software that you are currently using. Especially if your organization is leveraging something sophisticated and built for nonprofits, it will make your onboarding process with this new accountant so much quicker if they understand the software you have currently.
During the interview process, it is vitally important to unpack not only the technical qualifications of the accounting professional you are looking to either hire or do business with but also their communication skills. One of the biggest items that organizations should address is the disconnect between their finance and development teams.
Ensuring that those individuals are on the same page will be key to creating a seamless reconciliation process on a monthly basis. The only way to do that is through solid and transparent communication and ensuring this is covered in the search for an accountant should be a high priority.
Asking for references and doing a certification check will also be key final steps in choosing the right accountant for your nonprofit's needs. Yet by doing research and asking the right questions, your organization will be well on its way to finding a new rockstar member of your finance team.
Want to make your accountant's life much easier? Then implement NeonCRM and Denali FUND together to streamline reconciliation.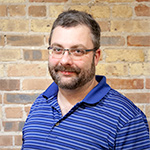 BIO: Tim Sarrantonio is a team member at Neon One and has more than 10 years of experience working for and volunteering with nonprofits. Tim has raised over $3 million for various causes, engaged and enhanced databases of all sizes, procured multiple successful grants, and formulated engaging communications and fundraising campaigns for several nonprofits. He has presented at international conferences and is a TEDx speaker on technology and philanthropy. He volunteers heavily in his home Niskayuna, NY.
Accountant, Accounting, Donations, Nonprofit, Nonprofit Accounting