Quickbooks to Denali: Integration of Denali with the Archarina Suite of Applications: Enhancing Efficiency and Accuracy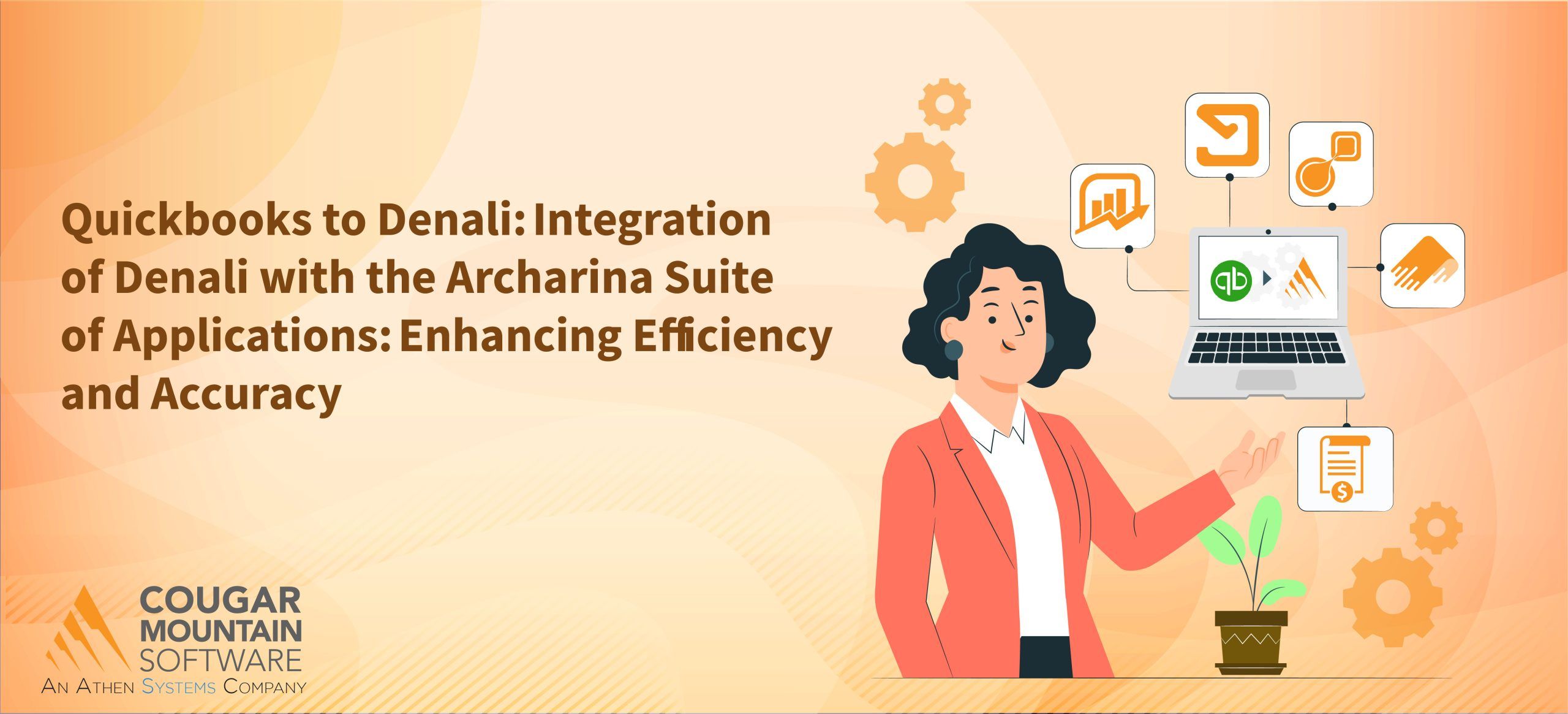 When you make the transition to Denali, it's not just your accounting function that becomes automated. Instead, you gain the ability to automate various processes across different business functions as Denali seamlessly integrates with a range of lightweight applications. The primary goal is to ensure that accurate data from different operational areas flows into the system, enabling the preparation of key financial reports. Let's explore some of the applications that integrate with Denali:
ArcBill – This billing solution automates the bill approval process, captures invoice data, manages payables by facilitating timely payments to vendors/suppliers, and streamlines collections management through timely reminders. All the data from the payables and receivables process is directly updated in Denali.
ArcTime – A comprehensive time tracking solution that allows you to monitor employees' work hours, streamline absence management, administer employee benefit programs, manage project billing, and much more. This solution generates the data required to process employees' payroll. Additionally, the finance team can efficiently handle client billing, further enhancing operational efficiency.
ArcCRM – A cross-functional CRM tool designed to foster successful collaboration and facilitate effective customer lifecycle management. Arc CRM automates lead and pipeline management, empowers the marketing team to execute personalized campaigns targeting specific customers, and provides valuable insights into customers and campaign effectiveness. The integration of accounting software with a CRM tool offers clear visibility into revenue sources and helps determine how the sales and marketing teams contribute to revenue generation.
ArcPay – An online payment service that enables instant payments through multiple options. It offers a highly secure payment solution, ensuring foolproof protection for customers' payment information. By integrating with Denali, all outgoing payment data is recorded in the accounting application and linked to the relevant records.
ArcExpense – An expense management tool that automates the expense reporting process, swiftly identifies overspending, detects any deviations from projected expenses, and allows for timely corrective measures.
These are just a few of the notable applications that integrate seamlessly with Denali. Additionally, there is order management software available, which can also be integrated with Denali.