QUICKBOOKS TO DENALI: HOW QUICKBOOKS USERS CAN SWITCH TO DENALI AND CONTINUE THEIR ACCOUNTING JOURNEY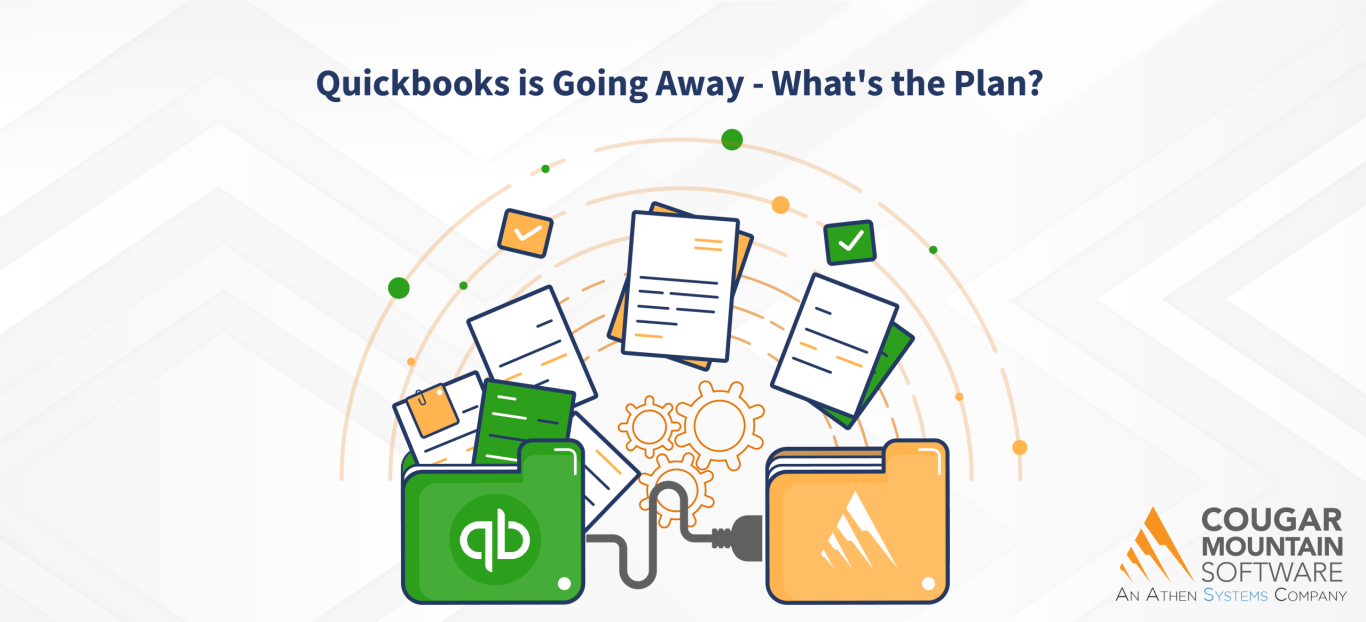 There are countless accounting software options out in the market today, and finding the right solution for your business can be a time-consuming and high stakes process. Even after you make a decision, the migration process you're your older solution to the new solution can seem daunting.
I'm here to tell you that it doesn't have to be. With the right tool, you can a) be confident that all your needs and features will be taken care of, and b) have a smooth and seamless migration process. The challenge is to find both, and that's where Denali Accounting shines. Let's explore some of the capabilities of Denali Accounting, from the core accounting functions all the way to the more complex features:
General Ledger: The general ledger module is table stakes for any accounting solution, but Denali's GL has some of the more advanced capabilities out there. Account professionals will have complete flexibility in handling complex financial data via a fully customizable ledger. It can be customized with workflows to suit a businesses' individual needs, generate customized reports in addition to the numerous application-generated ones, improve audit trails, and maintain the ability to create any number of ledger segments.
Accounts Receivable: One of the biggest challenges every organization faces is streamlining collections management. The problem starts with invoice delivery. Invoices are delivered to customers late, and this causes a ripple effect leading to decreased liquidity. Denali Accounting streamlines the processes that make up the receivables function. It automates the invoice generation activity through digital invoices, calculates taxes accurately, defines the credit terms, offers multiple payment options in the invoices, and calculates taxes accurately. Above all, it provides complete visibility over the entire AR process, enabling the accounts team to know the real-time inputs on customer-aging, outstanding payments, and other key financial information.
Accounts Payable: Making delayed payments attracts late payment penalties, and in some cases, you also let go of the early payment discounts offered by suppliers or vendors. With Denali Accounting, this can be a thing of the past. The finance team can centralize all the accounts payable, capture vendor invoices, route them for approval, process payments, and manage reconciliations. One of the advantages of a centralized AP is increased productivity. You can set up approval workflows to fast-track the payment process, auto-approve all recurring invoices, and automatically schedule payments based on invoice due date or any other custom rule.
Payroll: Denali Accounting is one of the only accounting solutions that is both budget-friendly and has its own built-in payroll system. With Denali Payroll, you can pay salaries for different types of workers—full-time and contractors, exempt and non-exempt employees. You can easily customize the modules to suit the diverse payroll requirements of different employment groups. Denali Payroll takes care of all payroll-related activities such as standard pay, special pay, taxes, deductions and regulatory compliances, helping you save time and effort in paying your employees.
Purchase Order & Invoicing: The purchase request to purchase order stage can be a little chaotic. In the worst cases, converting a purchase request to purchase order takes several days. The reason is the lack of a systematic process. In Denali Accounting, you can set up workflows for a streamlined approval process and have an exclusive place to manage and track all purchase orders. On the other hand, it allows you to capture vendor invoices automatically into the system.Now that you know some of the key capabilities of Denali Accounting, you can be assured that your accounting process will never slow down. Indeed, you get some advanced capabilities and accelerate your accounting journey faster with much precision. Before I end here, here is one of the key benefits of Denali Accounting.
These are just a few of the modules that Denali Accounting offers, there are many more add-ons and modules available. Denali is also modular and scalable, so you only pay for what you need, while still enjoying the following benefits:
Key accounting data in one place: Get a unified view of key financial metrics like profitability ratios, liabilities, real-time cash position, tax figures, and fixed assets. The accounting system ensures compliance with the accepted accounting standards, federal/state regulations, and tax codes.
Verify and reconcile: After each migration stage, thoroughly verify the accuracy of the migrated data. Reconcile your accounts to ensure the balances match your previous records. Pay close attention to critical financial information, such as bank balances, outstanding invoices, and open purchase orders. This step will help identify any discrepancies or data integrity issues early on.
Train and support your team: Once the migration is complete, provide training and support to your team members who will be using Denali. Offer workshops, user guides, or access to Denali support resources to help them become proficient in utilizing the software. This will enhance productivity and ensure everyone can make the most of Denali's features.
Evaluate and optimize: Regularly evaluate your Denali implementation and assess whether it meets your evolving business needs. Identify areas for optimization and improvement. Consider leveraging additional Denali features, integrations, or add-ons to further enhance your financial processes and reporting capabilities.
Seek professional assistance if needed: If you find the migration process overwhelming or lack the necessary expertise, consider seeking assistance from professional consultants or Denali experts. They can guide you through the migration process, address any challenges, and provide tailored solutions for your business.
Remember, a successful Denali migration requires careful planning, attention to detail, and ongoing support. By following these steps, you can make the most of your QuickBooks to Denali migration and leverage its benefits to streamline your financial operations.