Upgrade from CMS Pro to Denali TODAY!

CMS Pro has reached its end of life. The time has come to say hello to Denali, the fastest and most reliable version of the software you know and trust.
Very easy to upgrade
Fully supported: powered by Cougar Mountain Software
Easier to use: no steep learning curve
Uplevel your business in minutes
Denali is stable, flexible and designed to integrate
---

Protect your data
Upgrade now, before your operating system crashes

Very easy to transition
Import your transactions without any hiccups or lost data

Enhance productivity
Easily customize and export your reports into Excel, Word or PDF

Integrated software
Seamlessly integrate accounting with cutting edge business tools

Designed to work
Denali is user-friendly and designed to work with you in mind

Increased stability
More powerful, stable and secure
"I cannot tell you how fantastic this has gone; wish we hadn't put it off so long!"
Kim B., Farm Fresh Company

---
Make the call today. (800) 388-3038
For over a decade, CMS Pro users have been delighted when switching to Denali. Here's what a few had to say:
"I'm currently using the Denali software, having transitioned over from Cougar Mountain Pro. I am 66 years old, and do not possess all the technical skills of today's youth. The software is easy to access, understand and maneuver through. With 25 years of working with Cougar Mountain, I can honestly say the customer service representatives are outstanding! Everyone is courteous, knowledgeable and focused."
Sharon , Adirondack Leather Inc.
"This software is out of this world. It's so easy to use. I fell in love with it the first time I used it."
William, All's Well Home
"When a customer needs something, Denali lets us look back to their previous orders and quickly identify a part or product. It speeds up turnaround time on the order. That's big for us. I just love the fact that it is user friendly. It doesn't take long to train someone on the system. The quicker you can train someone the better."
Pam, Compressed Air and Equipment
---
We won't leave you stranded.
Cougar Mountain Support is second to none.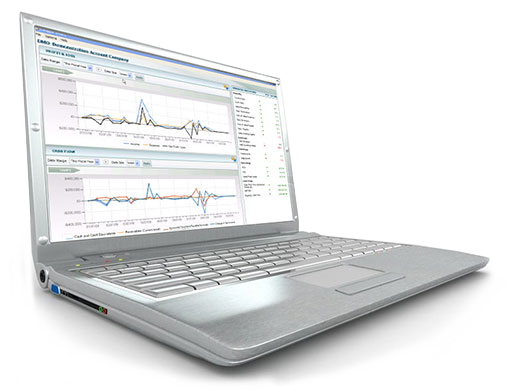 Our team of friendly, expert accountants know your business and our software inside and out. If you need anything at all, we are here to help.
Access our support team for fast reliable support.
Import your company data and transactions with our CMS Pro upgrade wizard.
Connect to our knowledge base of tutorials for common tasks.
View Denali in "Classic Mode" for the CMS Pro look and feel you know.
Use our robust help system through the software, on the internet, or in print.
---
Why fix what isn't broken?
As much as we loved CMS Pro, we at Cougar Mountain Software know that Denali is the best choice for our customers. Here's why:
Your CMS Pro is working now. But it's outdated, and your operating system will crash at some point… When it does you will not be able to use CMS Pro. When you upgrade now, you can protect your data and easily import your transactions into Denali.
Denali still provides the features and functionality you love, but works seamlessly with newer software and hardware, so you'll be more productive at your job.
It's user friendly, easy-to-learn, and even easier to train new users on. This means you'll quickly pick up on new features. You can even choose to view Denali in "Classic Mode" so it looks just like the CMS Pro program you're used to.
The bottom line: When you switch to Denali, you keep all the features you love, while gaining better functionality, integration with the tools you already use to run your business, and the peace of mind knowing your accounting system will be safe.
Contact your representative today to find out how easy it is to transition to Denali.
Make the call today – (800) 388-3038